For Islander Jackie Shepherd, joining Move More Jersey's Indoor Swimming programme in her seventies has had a huge life changing effect.
Like many people, Jackie carried a fear of water on her face after a scary childhood experience. Growing up in Blackpool, Jackie had completed some swimming lessons but was not a confident swimmer in deep water. So when she was thrown into the deep end of a 16ft deep Olympic pool by some boys during the summer holidays when she was about 11 years, it left an emotional scar that she never overcame. Until now!
Back in the 1990s, Jackie loved to take part in aqua-aerobics classes at Fort Regent, Hamptonne Health Centre and Le Mourier Swim School, and then had many years off before restarting classes at Les Quennevais and Aquasplash in 2021. Aqua-aerobics was great for Jackie as she could keep her face and head well out of the water while still gaining the physical and mental health benefits of taking part in regular exercise classes.
Fast forward to January 2022 and a friend of Jackie's told her about the new Move More Jersey's Indoor Swimming programme and they decided to sign up together. Before the first session, Jackie felt apprehensive, but knew that she really wanted to overcome her fears.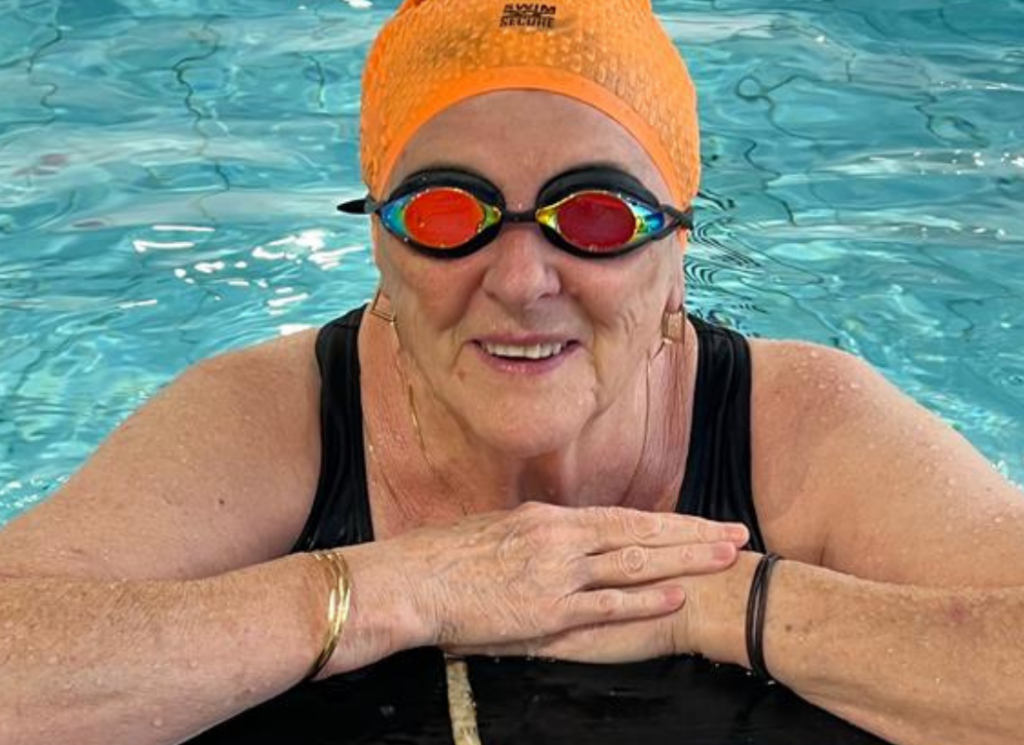 In the first session, the Move More Swim Instructors asked everyone to get from one side of the pool to the other, however they wished – whether that was doggy paddle, walking or something else! It helped the instructors to assess everyone's ability and, combined with questioning about individual fears or problems, meant that exercises could be tailored to best support each person. "The Swim Instructors are fantastic. They instil confidence in you. One is on the poolside, and one is in the water with you to offer encouragement, a feeling of safety and guidance on how to improve your technique."
During the course, Jackie managed to walk the width of the pool with her face submerged, "It certainly raised my heart rate, but I managed it!", and progressed to swimming a few strokes of front crawl with her face in the water, "You feel really proud of yourself that you can actually do it!".
Having completed one course between January and March this year, Jackie then signed up to repeat the course in September. "It's still my breathing, I can't quite get it right! When I breathe my legs go down, but Martine, Jersey Sport's Swimming Development Officer, is helping me to gradually learn the correct technique. You're supposed to roll your body and your head in front crawl, but I haven't mastered it yet. If I don't succeed in this course, then I'll sign up to my third course!"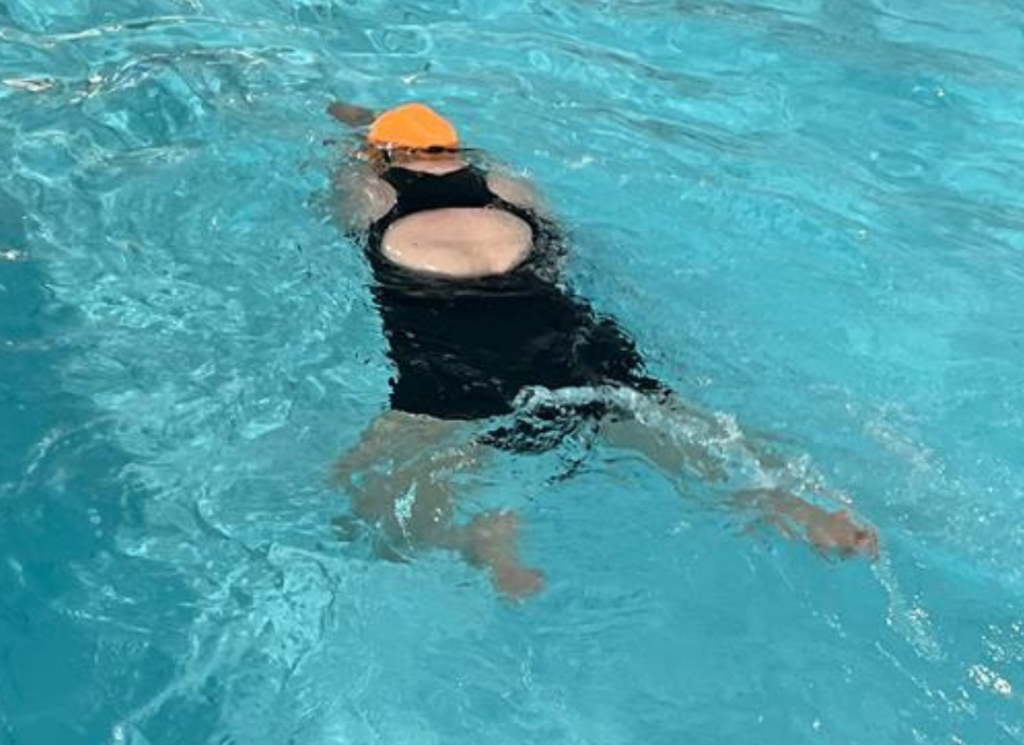 One of the big benefits of learning proper swimming techniques is that it's helped Jackie in aqua-aerobics too. Exercises she previously found difficult she can now do with no problem. Plus, she's not so bothered by water splashing in her face.
When asked what she's most proud of, she says with a smile: "Being able to stay under the shower and wash my hair and let the water run over my face without panicking. It's life changing."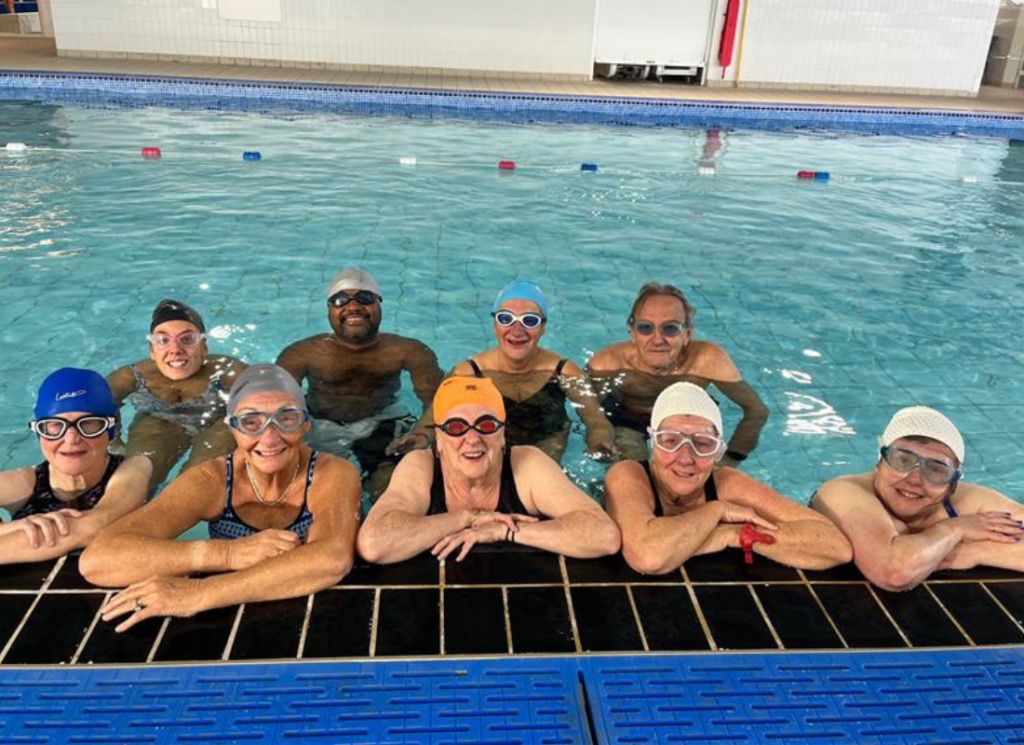 If you're inspired by Jackie's story and would you like tackle your water-based fears, or learn basic swimming skills to make the most of holiday pools and the bays around our island, you'll find some useful links below:
To find out about other activities and groups you can join to get you moving more, please visit our Move More Jersey Directory.