We're delighted to announce our Move More Toddler Play Programme is back!
Our free indoor Toddler Play sessions are suitable for crawling babies to those aged 5 years old and their siblings with parents or carers, are designed to provide fun, active play opportunities for families, encouraging the benefits of moving more through play.
Our team of experienced Move More Playworkers will deliver soft play and indoor activities which are engaging, fun and create a positive learning environment for all participants. Our Move More Playworkers will be on hand during each session to lead and demonstrate the children's activities, whilst also engaging in discussions with parents over future play provision and the importance of active play at a developmental age.
Click below to view the Move More Toddler Play sessions taking place:
Move More Toddler Play Timetable – January – March 2023
There is no need to pre-book, you can just turn up on the day! Please regularly check our Move More Toddler Play webpage and follow us on social media for session updates: Facebook and Instagram @MoveMoreJersey
Did you attend our Move More Toddler Play sessions between January – March 2023? Your feedback is extremely valuable to us so we can continue to keep growing and developing our programme. Please share your feedback with us by clicking on the below: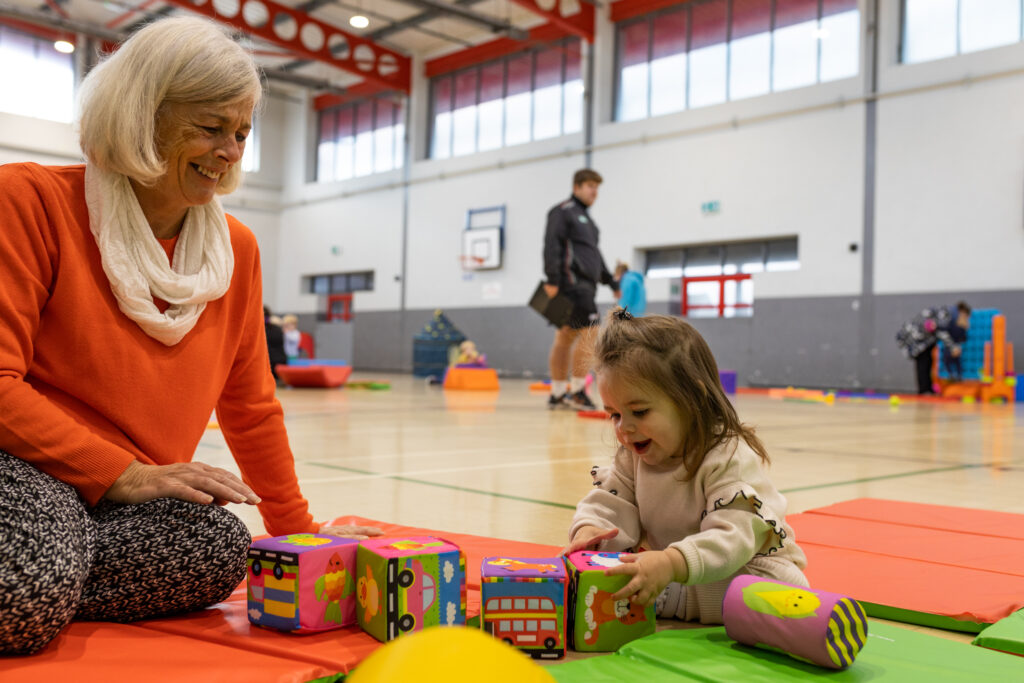 The Government of Jersey, in collaboration with the Best Start Partnership organisation, recently launched a free app for families with children under the age of five, as part of the COVID-19 recovery plans. 50 Things is a place-based, universal offer to support families. 50 Things provides a framework of activities which are intended to produce outcomes across a broad range of measures:
Change in the behaviours of families and young children, leading to improved infant health better mental wellbeing, lower obesity, and better coronary and respiratory fitness
Building the firm foundations to make sense of and manage new experiences, like starting nursery or school
Improved parental confidence in engaging in playful family learning activities with their child
Improved early language and communication skills
Improved engagement in outdoor play and learning, improving fine and gross motor skills
Other benefits from the app include tabs for resources, developing age-appropriate vocabulary, current child development research and top tips for the 50 activities. The app also highlights the importance of outdoor learning for young children and promotes the unique opportunities of growing up and living in Jersey. The aim of the app is to build parental confidence in understanding that what you do with your children can make the biggest difference in their early development.