Move More Referral is for islanders who:
are aged over 16 years old
would like to be more physically active
have a long-term health condition, or are at risk of developing one
"I'm delighted with the start and the boost the programme gave me to literally get moving again and thank you all for your help and support." Move More Referral client.
What is the Move More Referral Programme?
The Move More Referral programme is a 12-week behavioural change programme aimed at supporting islanders who are currently inactive, have a medical condition, or are in poor health and need support to include physical activity into their everyday life.
Our team of friendly Move More Referral Instructors are highly qualified and experienced exercise professionals who have been trained in Behaviour Change, Motivational Interviewing, and Exercise on Referral. This means they are well placed to recommend and prescribe safe and effective exercise for a variety of medical conditions to get islanders moving more.
If you are a health professional who would like to refer a patient/client to the Move More Referral Programme, please click below to enter their details through our Move More Jersey Hub:
If you feel you would benefit from moving more, but are not currently seeing a health professional, you can contact us below to ask for some advice: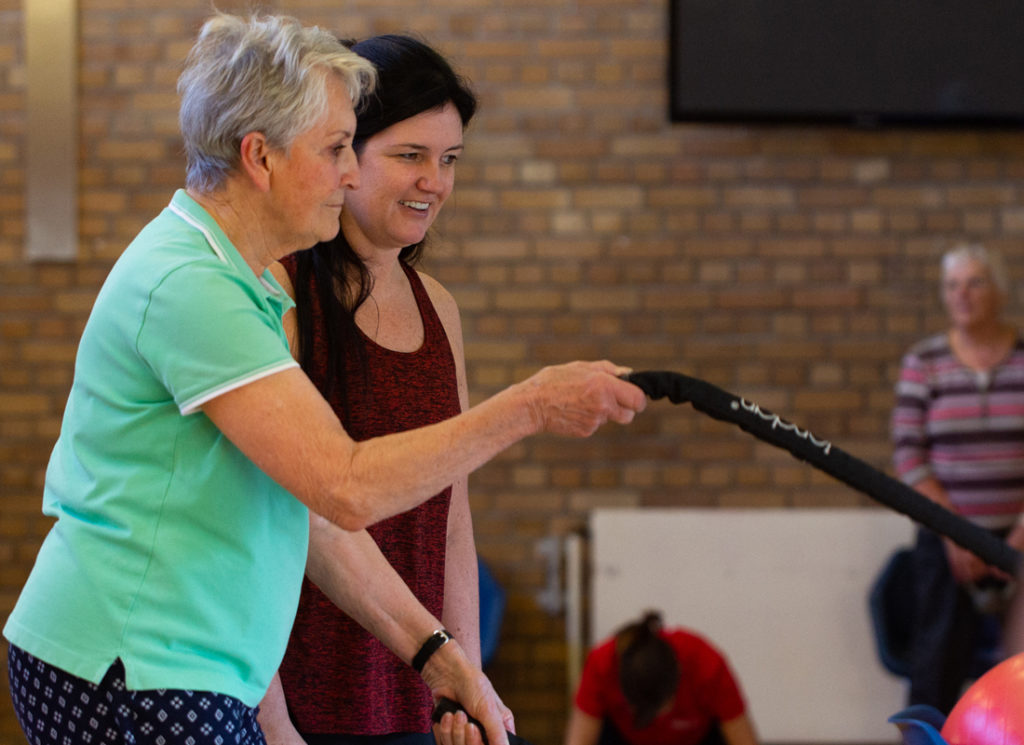 What happens on the Move More Referral Programme?
You'll meet one of the team at a local community venue to discuss how you can take your first steps towards a more active lifestyle. During this consultation, the Move More Instructor will work with you to create action plans with realistic and achievable goals -addressing personal barriers, confidence levels and developing a personal plan to get your levels of activity to where you would like them to be.
Over a period of twelve weeks, you will receive support from the Move More team to develop and undertake your personal Move More Plan, which will consist of attending a mixture of low impact exercise classes, walks and cycle rides, depending on your preferences. The Move More team will also help you to build physical activity into your everyday life to improve your health and wellbeing.
Take a look at the current timetable for our Move More Classes below:
The Move More journey…
What does Move More Referral cost?
Commencing from the 1 January 2023:
Income Support: Free (evidence of receipt of this will be required)
Adults and Seniors: £25 for 12 weeks
The above cost includes an initial 1:1 consultation and 12 week consultation, plus 12-week Move More Referral Classes (there will be two classes per week).