The Family Food and Fitness programme is a Government of Jersey initiative, and supported by Jersey Sport to assist families to make and sustain positive changes to their daily food and physical activity habits to help children to grow into a healthier weight and more active behaviour patterns.  
In the sessions, participants will learn how to make nutritionally balanced meals, take part in cooking, learn how to make healthy lunches and snacks, read nutrition labels and understand the importance of portion sizes. 
Alongside this families will be led in fun physical activities, challenges and games and be supported by our Move More Jersey Coaches to develop a more sustained active lifestyle. 
WHO IS THE PROGRAMME FOR? 
The programme is available to families with primary school-aged children who are in Key Stage 2, who are above a healthy weight. The whole family is welcome to take part, and siblings are welcome to attend the sessions. 
The FREE programme will be delivered over a 12 week period. Families will be expected to engage in activity and food related challenges throughout the week. There will be additional activity sessions available each week for children to attend and families will be expected to engage in activity challenges throughout the week. 
On completion of the programme, time will be spent with each family to talk through how to best sustain the lifestyle changes that have been made.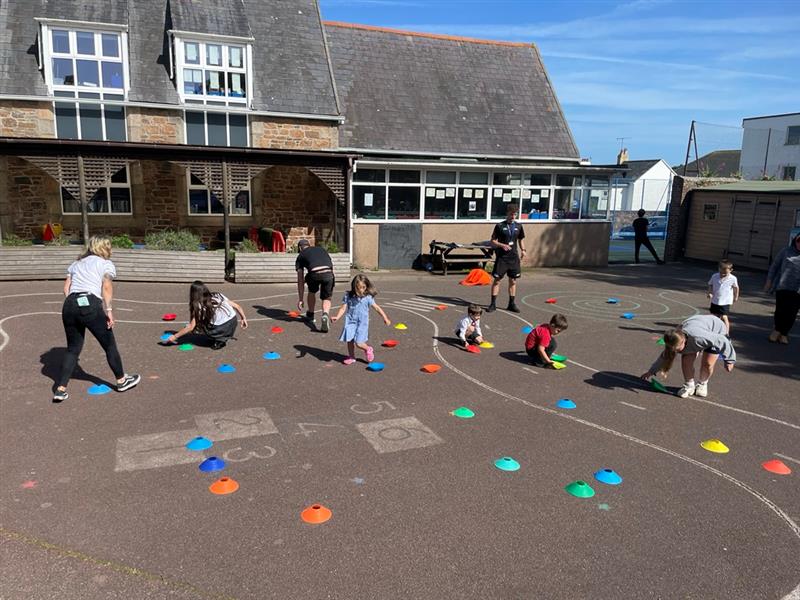 HOW TO APPLY:
To apply to take part in the Family Food and Fitness programme, you will need to register your details with the Government of Jersey by hitting the button below. The Government of Jersey Community Dietitian will then review your application and let you know if your child is suitable to attend the programme.  If accepted onto the programme, you will have an initial 45-minute meeting with a representative who will meet you to learn more about you and your family.
For more information and to register for Family Food and Fitness, please visit the Government of Jersey website here:
FAMILY FOOD AND FITNESS INFORMATION