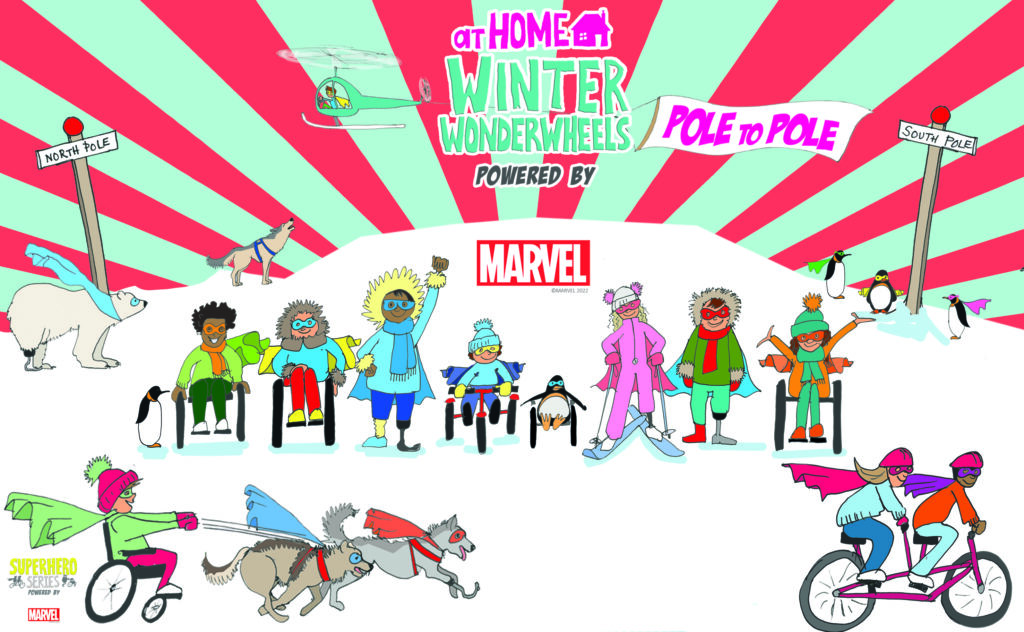 AT HOME WINTER WONDERWHEELS POWERED BY MARVEL
We're racing Pole to Pole! For this virtual Winter Explorer mission, you'll be remotely uniting with your SUPER TEAM to race 25,123km from north to south, taking in some super snowy destinations along the way!
We have 28 entry packs for local superheroes to take part in the At Home Winter Wonderwheels Challenge! To take part in the event, you need to set yourself a personal challenge which you will complete during the weeks of 19 November – 4 December 2022 and we kindly ask you to fundraise a minimum of £50.00 for our Cycle Without Limits Centre – you can find a link to our sponsorship page here.
You can enter as an individual or unite with friends, family, school or work colleagues to complete your Winter Wonderwheels Challenge. All we ask is that if you are a solo participant or are part of a team, at least one of you would consider yourself as having a disability (of any kind)!
This challenge is to encourage our super community to try something new, go a little further than you've gone before or simply unite with family and friends to share a super passion and do something together!
Maybe you want to try cycling for the first time, go for a family walk or challenge yourself to complete a set distance over the month. You may prefer a sensory challenge such as cooking or art.
Whatever your Super Power is, you are welcome to join in!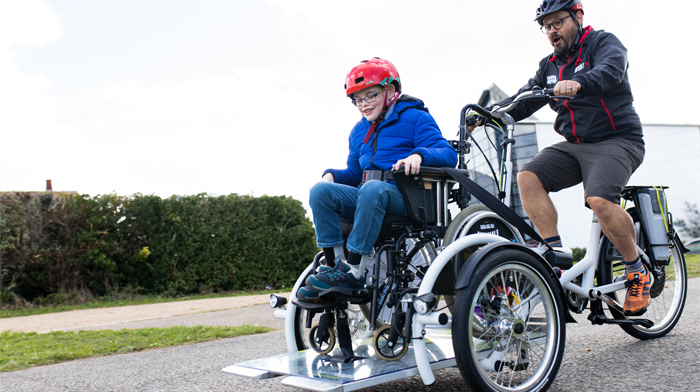 YOUR MISSION:
Superheroes will be placed in a virtual SUPER TEAM and you can choose to run, wheel, swim, push, taste, touch, dance & anything in between towards your own personal goal. You're free to set you own goal, from 100m to 1,000km or more!
If you prefer to use your Super Senses to complete your challenge – from touch & taste to using your super sniffing skills – head to www.superheroseries.co.uk/super-sensory for some super ideas, or feel free to create your own. Then simply convert each correct sensory challenge into 1km towards your super goal!
You'll be asked to email your distances to our Move More Jersey Disability and Inclusion Officer Claudia Andrade – Claudia.Andrade@jerseysport.je so Claudia can upload to the At Home Superhero Series platform.
Don't panic, you'll be working with hundreds of virtual Superhero and Sidekick teammates towards your SUPER mission!
HOW:
Anything goes, from walking, wheeling, swimming, canoeing, cycling to skating, Super Sensory challenges & dancing the days away – or a combo of all the above! Whatever keeps you motivated & makes the most of your own unique superpowers!
DRESS CODE:
A Superhero costume, of course! Check out some of these supersonic costumes to help you look & feel the part.
SUPER RACE PACKS
For all your super work, each participant will receive a Super Race Pack before the mission begins, including a medal, T-shirt & finish line tape for those celebratory finish-line moments!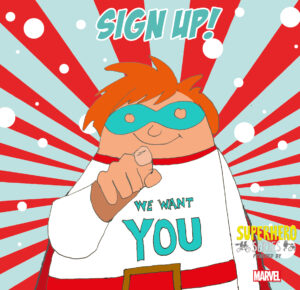 ARE YOU READY TO ACCEPT YOUR MISSION?
To claim your registration please complete the below registration forms.
Once your form has been completed please email a scanned or photo copy to our Move More Jersey Disability and Inclusion Officer Claudia Andrade – Claudia.Andrade@jerseysport.je who will provide you with further information on how to collect your pack.
REGISTRATION/FUNDRAISING FORMS
SUPERHEROES SERIES INDIVIDUAL REGISTRATION FORM 
CYCLE WITHOUT LIMITS FUNDRAISING FORM
SUPERHERO SERIES TERMS AND CONDITIONS
We hope you have a great time being a Superhero and please don't forget to share your mission photos with us, using #MoveMoreJersey and #AtHomeSuperheroes