Islander Sheree completed the Move More RunTogether Couch to 5K Programme and shares her story of learning to run with Move More Jersey.
It all started with a Facebook post in October 2021…
Move More Jersey were looking for people to take part in an 8-week C25K (Couch to 5K) programme starting the following week and as I'd recently retired from a busy work life, my immediate reaction was 'why not, give it a try'! After all, I had nothing to lose and I love being out in the fresh air and trying new things. With trepidation, I signed myself up for a new challenge and hoped to improve my fitness.
On the first meet-up by La Frégate with my new running group, I hoped no-one from the office would spot me in my lycra, all puffy-faced and sweaty. And that was only after the warmup! I wondered what I'd let myself in for but knew I couldn't back out. As I looked around at the other people in the group, all eager and ready to run and wondered if I'd actually make it to 5K by the end of the 8-week course.
I used to run occasionally when I was much younger, but always interspersed with walking and always on my own. The only running I ever did was to the vending machine and back, and now, here I was, part of a small group who just wanted to try to stay fit and healthy.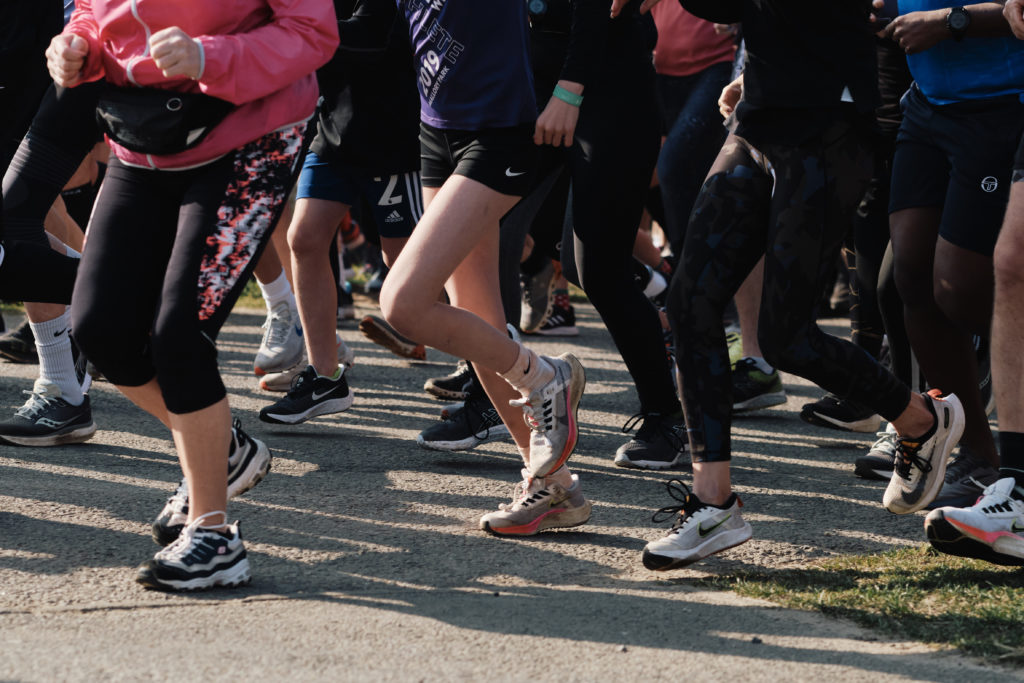 I needn't have worried, of course. The leaders were brilliant and eased us in gently, reassuring us that we could stop running and start walking whenever we wanted if we got too uncomfortable. I then anticipated that this wasn't going to be a walk in the park!
We started off with the all important 'baby-steps', alternating jogging and walking for a few minutes each. Every week we would be increasing the amount of jogging and reducing the walking periods until we were able to complete a full 5K run. We were talked through the warm-up and warm-down, breathing techniques, cramp, shortness of breath, posture and avoiding obstacles along the way. We were also advised to run solo at least twice a week as part of the programme. This proved to be sound advice because the solo runs really do prepare you for the next group session.
I briefly lost my mojo after I slipped on some water, fell off a kerb and had a near miss with a van, but I picked myself up and hobbled home with a sore ankle and a dented ego. I knew this was just a glitch I'd get over and that I had to carry on, although I now avoid narrow pavements next to busy roads!
Personally, I preferred running in open spaces with the friendly, familiar faces of the group as we got to chat along the way about our families, our work, holidays and the latest 'must watch' Netflix films. Each session flew past and we still had breath left to carry on chatting!
At the start, when I looked along the long stretch along the Avenue to The Kiosk, I did wonder if I'd ever get to 5K when all I could muster at the start was a gentle trot to the end of the pier and back! But with each passing week my confidence grew and I started to push myself further until I eventually reached the turnaround point before the long hard slog back to La Frégate.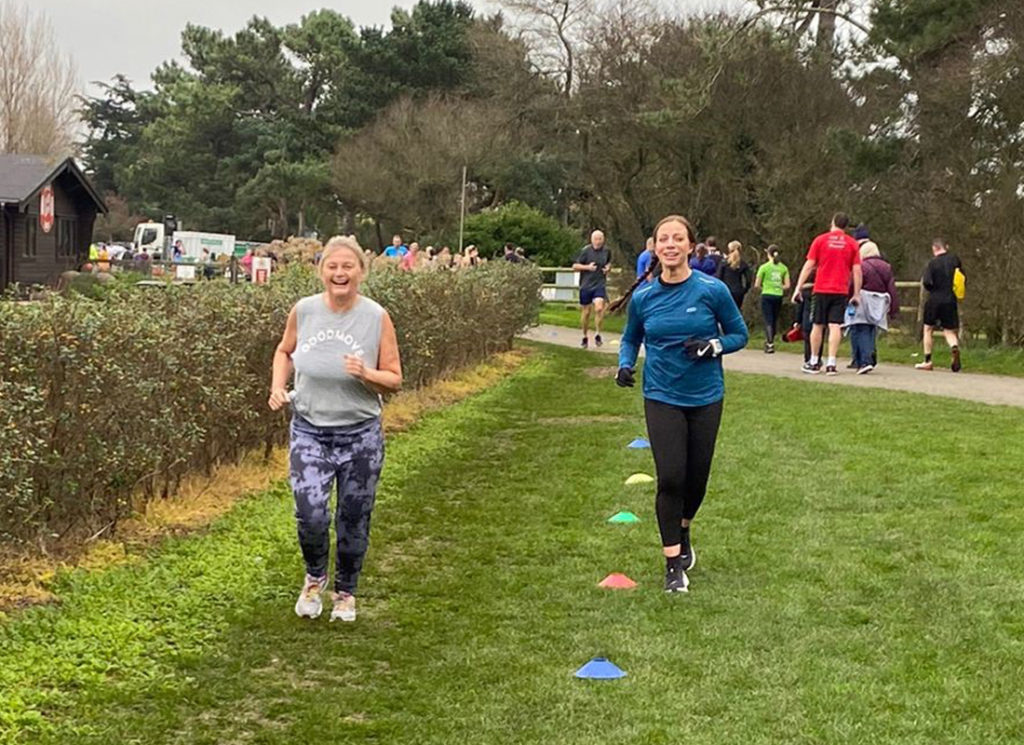 A triumphant feeling washed over me was I got to the end of my first 5K run! Building up from running 2 minutes to 28 minutes over a few short weeks, even with all the aches and pains, had paid off. It was time for me to progress to ParkRun, joining many other intrepid runners, their families and their dogs!
Braving the early morning cold weather, it was a great atmosphere and with the support of our Move More RunTogether run leaders we all made it to the finish line, greeted by plenty of 'woos' and 'well done' from the volunteers. To celebrate our achievement, run leader Marie had brought along some homemade muffins and a bottle of fizz that went down a treat!
It wasn't about our 5K time, but more about taking part – overcoming challenges and believing that anything is possible when you put your mind to it. Regardless of your age, fitness level, shape or size, running is for everyone.
Three months later and I still enjoy slipping on my trainers and jogging a couple of 5K's a week at the gym – not because I know I can do it, but because it keeps me moving and that's what it was all about!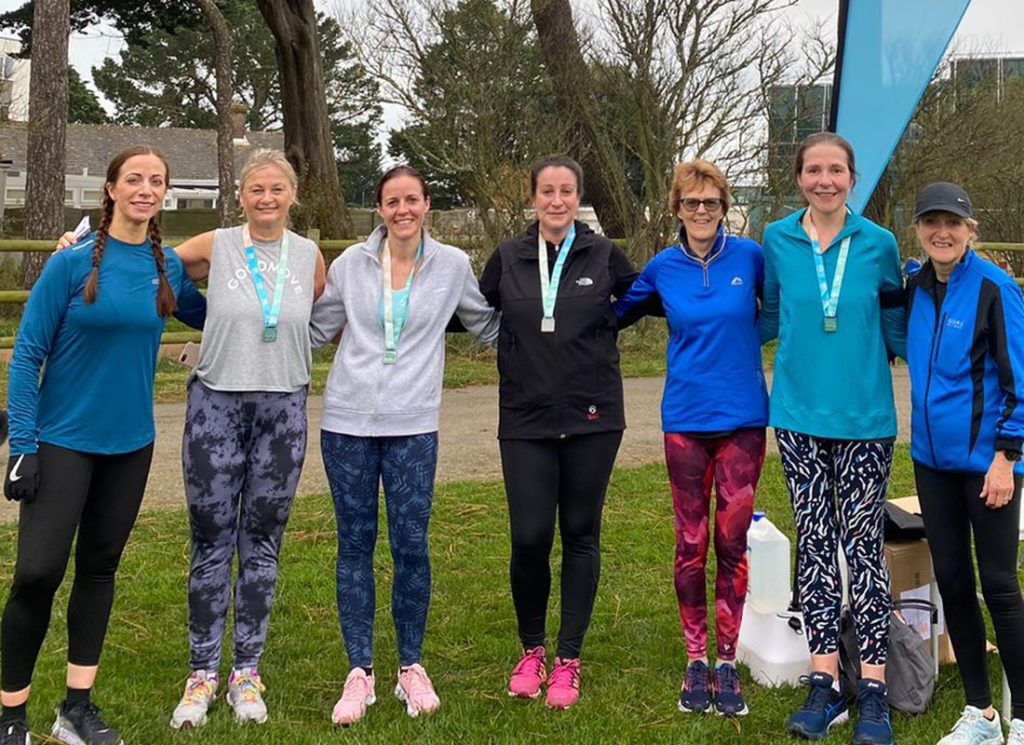 GET MOVING!
If you've been inspired by Sheree's story, here are some useful links to help get you moving: