For Jersey-born Rich, what started out as an occasional fitness activity, has slowly become a passion and a whole new way of life, leading to weekends spent inspiring and coaching others on their running journeys.
As someone who'd only ever been an occasional runner and 5-a-side football player, it was the illness and subsequent passing of his cousin Kev in 2016 that was the turning point and led to Rich's first running challenge – a half marathon with his brother in October 2017 to raise money for Jersey Hospice who had looked after Kev during his final days.
"Running has brought me so much more than a fitter, healthier body. It's enabled me to form new friendships, feel less isolated and has been a great way to clear my head during times of stress."
Living in London during this period without his usual support network of family and friends, Rich knew he was struggling with loneliness and lack of human connection. Realising his need for a strong support network, Rich returned to his island home in 2018 and joined Jersey Run Club and later Jersey CrossFit Run Club.
Joining a running group and undertaking regular training each week provided a welcome source of support, inspiration and motivation. In many ways, running helped to pull Rich out of a dark place and back towards the light, where his kind, compassionate nature and desire to help others could flourish. The group aspect was a great source of motivation and accountability. (We all know how easy it is to make excuses not to exercise on a dark, wet evening in the winter!)
After taking part in some incredibly well organised half marathons, Rich was truly bitten by the running bug and went on to complete two marathons in Jersey in July and October 2019. With a current personal best time of 3 hours 24 minutes, it's fair to say Rich is now an accomplished runner and has a goal of completing the London marathon this April (2020) with a time below 3 hours 20.
"Jersey's running clubs are so welcoming, supportive and encourage personal growth over competition."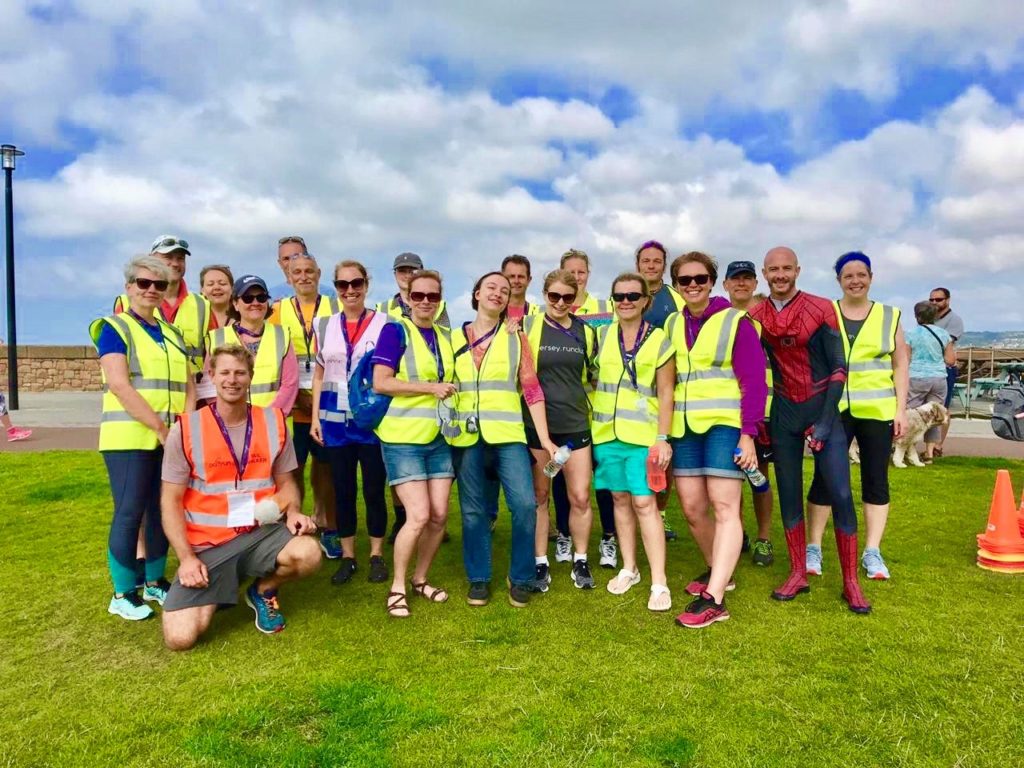 The mental health benefits of social group running…
For anyone reading this who is currently feeling lonely, depressed, isolated or suffering with grief or mental health issues, Rich highly recommends joining a local running group as a way to increase social interaction and boost well-being and happiness. It may sound like a cliché but exercise really does blow away the cobwebs and foster a heightened sense of joy.
Rich's enthusiasm for the current period of growth that local running clubs are experiencing is evident. Jersey Run Club are currently averaging 25-30 runners at each meet-up, with as many as 40 on some days, although he expects this to increase as the evenings get lighter and the weather improves.
"Sometimes the days you don't want to run are the days you end up having the best run."
I want to run with Rich!
Knowing how much running groups helped him through a difficult stage in life, Rich set up his own group via Facebook called Social Run Jersey which currently has over 160 members and encourages people to meet up for social runs with a moderate pace so they can chat along the way.
In addition to motivating and inspiring adults, Rich is also the Run Director of Junior Parkrun where the youngest children are just 4 years old. "I wish that had been available when I was a child."
Rich has recently completed a Leadership in Running course with British Athletics which will enable him to offer coaching sessions at Jersey Run Club, something he's really excited about.
Inspiring friends…
"I have an amazing running friend Beth who competes in lots of ultra-marathons and I think I've finally been convinced to join her in 2021! I'm looking forward to learning more about good nutrition for extreme events and to stepping even further outside of my comfort zone!"
Rich is very proud of the fact he's inspired so many of his friends to get their trainers on and get outside.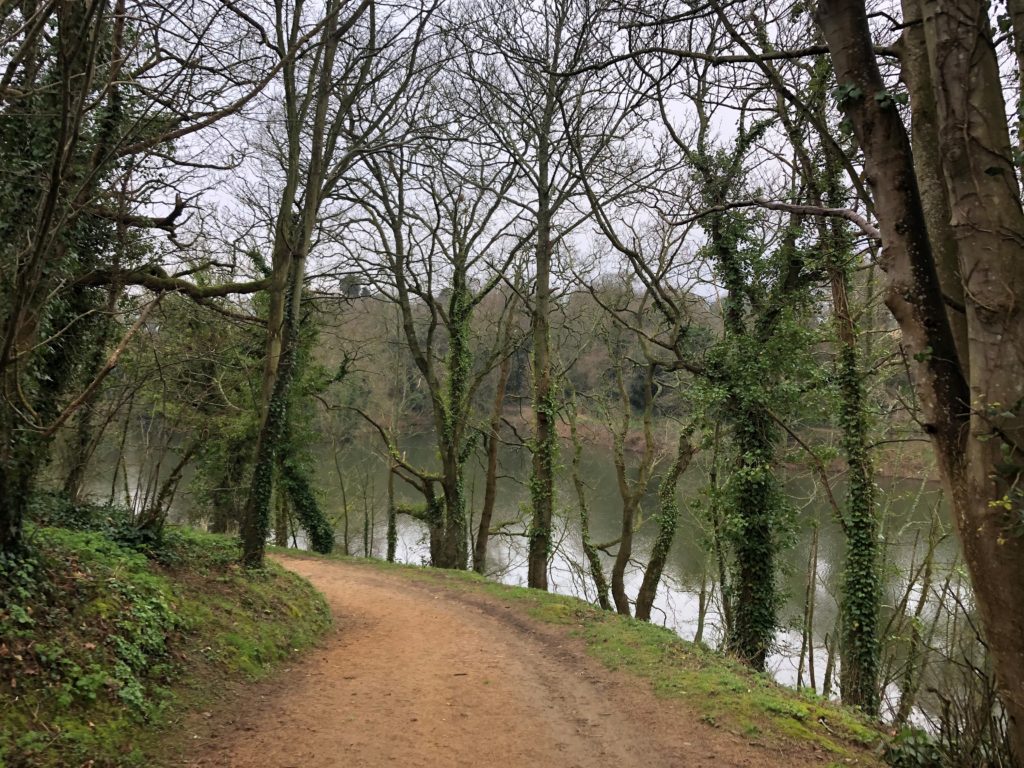 What does a usual week of training look like for Rich?
Rich generally trains 3-4 times each week with a combination of interval runs (e.g. 400m:200m or 600m:400m) and one long run of around 15 miles, increasing to a 20 mile run when training for a marathon. His training plan is designed by his CrossFit running coach, Dan Garrido, and takes into account all aspects of his fitness levels and time available before the next event.
While the personally competitive angle of training for a marathon is fun – always trying to improve your own times – it's actually the long slow run with friends that really lights Rich up. This is the opportunity for all runners to share their stresses and challenges and allow nature to play its part in blowing these troubles away. One of his favourite routes takes him around Queens Valley reservoir, away from the hustle and bustle of town and into nature.
Rich's best advice for beginners and wannabe marathon runners…
"Stepping out of your comfort zone is the first step to growth and success. If you're a complete beginner you'll probably need a combination of walking and jogging, so head over to Parkrun on Saturday mornings at 9am at Les Quennevais track, behind the sports centre. Otherwise, get in touch with Jersey Run Club, Social Run Jersey, or other local running groups and find a group of people who inspire you to start moving more."
GET MOVING!
If you've been inspired by Rich's story, here are some useful links to help get you moving: