Islander Dean Rodel took part in our RunTogether course earlier this year and wanted to share his experience in the hope to inspire and motivate others who may be considering signing up. Here's Dean's story…
"We live in a time where work commitments, deadlines and family responsibilities consume our free time and, as a result, something always has to give. For me that something has been exercise!
Out of nowhere, my wife Tarynn declared that she was entering a Couch to 5k running programme and that I should join her! Considering the only time you would usually see me running is if something was chasing me, I was hesitant to say the least.
I finally accepted the challenge and blocked out my lunch break in my calendar every Wednesday for 9 weeks, eager to get back in shape.
I was surprised how easy the first few rounds of the programme were as the run/walk intervals were very manageable and, to be honest, I was unsure how we were going to progress from the very easy sessions through to the end goal of running continuously for 5k.
Week by week, we built up our running intervals. I started to feel muscles that hadn't worked in a long while begin to loosen up and my general fitness improved. Each week, I started to break personal bests on the Strava app and it was very satisfying to see the progress I made in a very short space of time.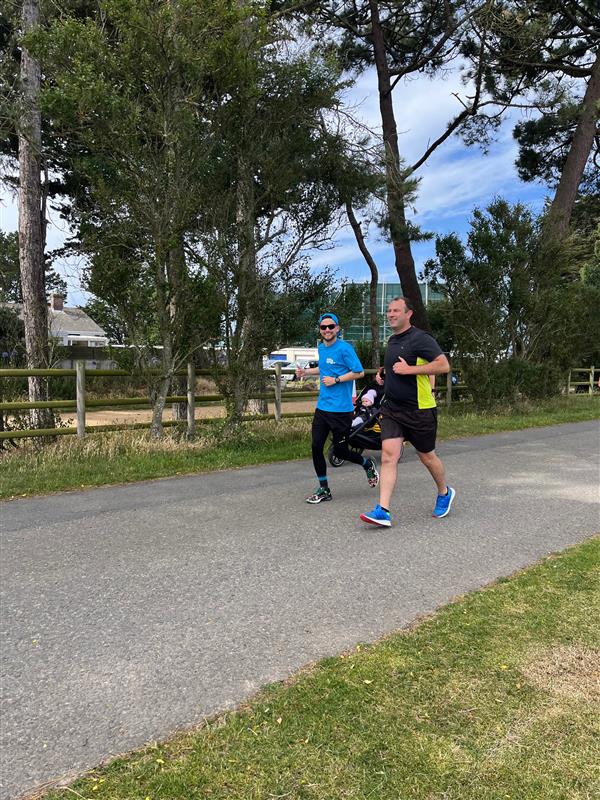 I have been amazed at how supportive the Move More Jersey team have been and the enthusiasm of the volunteers who have given up their time to support this programme and to encourage the "athletes" in training. The volunteers helped with our pacing, offered great advice and helped us get through the tough times when we wanted to give up!
Tarynn and I made it to the final day and managed to complete the 5k Park Run with the support of the crew and our children who were super proud of their parents!!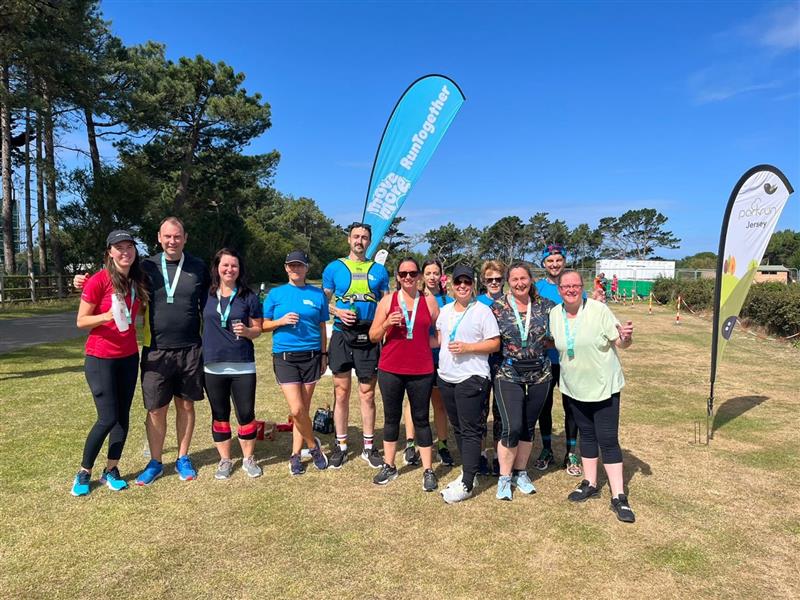 We spend an enormous amount of time and effort encouraging our children to be active and to stay in shape as we know this will benefit their health and mental wellbeing but with the pressures of the corporate world and daily life this means that as adults we tend to not practice what we preach.
This programme has been a great catalyst to allow us to get back into exercising and I highly recommend it for anyone who needs that push to get going again.
As a family we plan to continue to run and are looking forward to doing our first Jersey Parkrun all together.
Thank you to the Move More Jersey staff and volunteers for your time! You've been incredible"
See you on the road…
Dean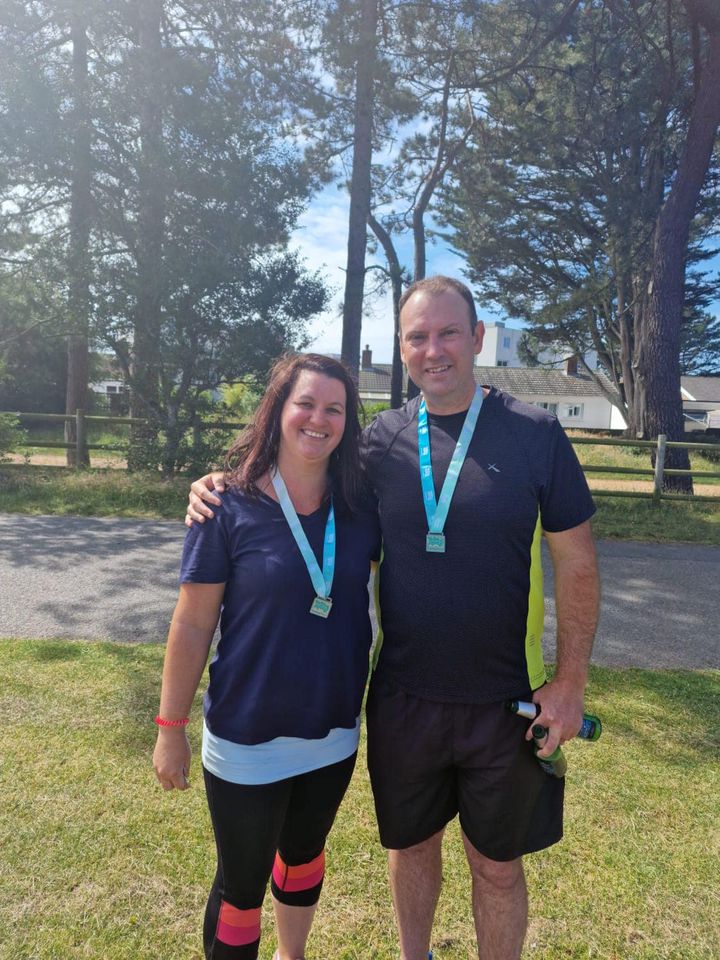 Would you love to be able to run comfortably and confidently and join others in a sociable running environment?
Our FREE Move More RunTogether programmes are designed for complete beginners, offering support and motivation at the start of your journey. We don't mind if you run, jog or walk! The idea is to build your confidence, fitness and ability in a fun and supportive environment with the help of qualified leaders.
 You don't have to be fit and athletic to start our programmes, nor do you need any special fitness gear except for a good quality pair of running trainers. If you're motivated to get outside and committed to weekly (or twice weekly) sessions, then our RunTogether courses could be just what you need!
Can anyone join RunTogether?
Yes! The programmes are for anyone over the age of 16 who need support in motivation, fitness and beginning their running journey. It's a great atmosphere and safe space for those with lower physical ability or long-term health conditions who would love to use jogging and running as a way to be more active, more often.
Do I need to be fit to start running?
You don't need to have any specific level of athletic fitness, but you need to be able to walk 20-30 minutes, two to three times a week. If you're not at this level yet, then you can start building up your walking fitness by joining our Move More Walks. 
When does the next Couch to 5K start?
You can find out more and register by visiting our Run More webpage here: