Move More Walks are short, easy walks designed to improve mental and physical wellbeing and provide the opportunity for support and encouragement to walk. This is especially useful for those with lower physical ability or long-term health conditions.
Each walk is led by fully trained and friendly walk leaders who are highly experienced in supporting people to get started.
All walks are free of charge and range in length from roughly 30 minutes to 1 hour 45 minutes.  You can choose from one of four ability levels:
❤️ Level 1 Health Walk (up to 30 mins) – a slow pace suitable for those who sometimes have difficulty walking or get out of breath easily
❤️ ❤️ Level 2 Health Walk (50 mins approx.) – intermediate. Relatively flat with gradual hills in places
❤️ ❤️ ❤️ Level 3 (Up to 1 hr 15mins approx.) – more advanced, brisk pace. May include uneven terrain and steep sections/steps.
We have now introduced level 4 Walks for those with higher fitness levels and those wishing to progress from Level 3.
❤️ ❤️ ❤️ ❤️ Level 4 (Up to 1 hour 45 mins) – Mixed terrain, uneven surfaces. Likely to include steep sections and/or steps. Please wear appropriate footwear for this walk.
PHYSICAL EFFECTS OF WALKING
During each walk you will feel your breathing rate and heart rate increase and your body temperature will rise.  However, it's important that you also feel comfortable and able to hold a conversation.
Our experienced leaders can help you choose the right level for your current fitness ability.
WHEN AND WHERE ARE THE WALKS?
May is National Walking Month and we're delighted to partner with Jersey National Park this month, to inspire more islanders to be more active, more often!
Islanders are invited to explore the breathtaking beauty of the Jersey National Park through expert-guided walks whilst learning about the Park's rich history, diverse ecology and unique geology. In addition to our FREE Move More Walks which run through some of the Parks, Jersey National Park are offering a range of guided/ educational walks for you to enjoy in return of a small fee of around £5 per walk.
You can find out more about the walks on the Jersey National Park website: www.jerseynationalpark.com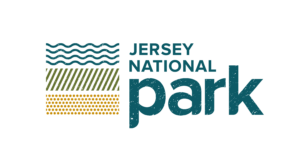 Take a look at our current walking timetable(s) below:
MOVE MORE WALKS TIMETABLE JUNE
Please make sure you are at the start point of your walk a few minutes early, so that one of our trained walk leaders can take your details and register your attendance. Please remember to wear shoes that are comfortable to walk in and make sure you bring sun protection and some water.
There is no special equipment required, other than dressing for the weather conditions and wearing a comfortable pair of shoes, or boots.
Take a look at the bus routes to find out which bus goes past each meeting point.
NEW WALKERS
If you are new and would like to join our Walks, you will first need to register with us by completing the online registration form which you can find here:
If you have not walked with us before, please don't turn up to Move More Walks without registering your details through the Move More Hub before, as you will unfortunately not be allowed to participate in the walk.
EXISTING WALKERS
If you have already registered with us, you do not need to book your walks in advance.  You are welcome to turn up to any walks on our timetable which are appropriate for you level.
Other Information
Please read the Move More Walks Terms and Conditions below before taking part in any of our guided walks:
If you'd like to know more, please contact: movemore@jerseysport.je