Sixteen year old Charlotte recently won the Variety Club's Star of the Year award for Sport, having been nominated by her grandmother, Annie, who described her as "a great ambassador for sport", someone who always "encourages others" and "has a go at everything, even if she isn't feeling confident."
Charlotte has a huge zest for life outdoors, trying new things, staying active and keeping fit. She has a vibrant personality and is kind and caring to others, always offering words of support and helping where she can.
With multiple conditions including autism and ADHD, complex needs, low muscle tone and hyper-mobility, Charlotte faces many barriers to sports, exercise and social activities that other people take for granted. But her physical and mental limitations haven't stopped her from stepping out of her comfort zone, conquering her anxiety and trying lots of new things.
One of her favourite activities is horse riding which she does every week at Le Claire stables with RDA Jersey (Riding for the Disabled). She has a close bond with a horse called Cleo and has been riding since she was 11, and can now ride unaccompanied and has progressed to trotting. When the weather is bad and she can't ride, Charlotte gets very disappointed as the fresh air, exercise and connection to animals boost her happiness and sense of wellbeing.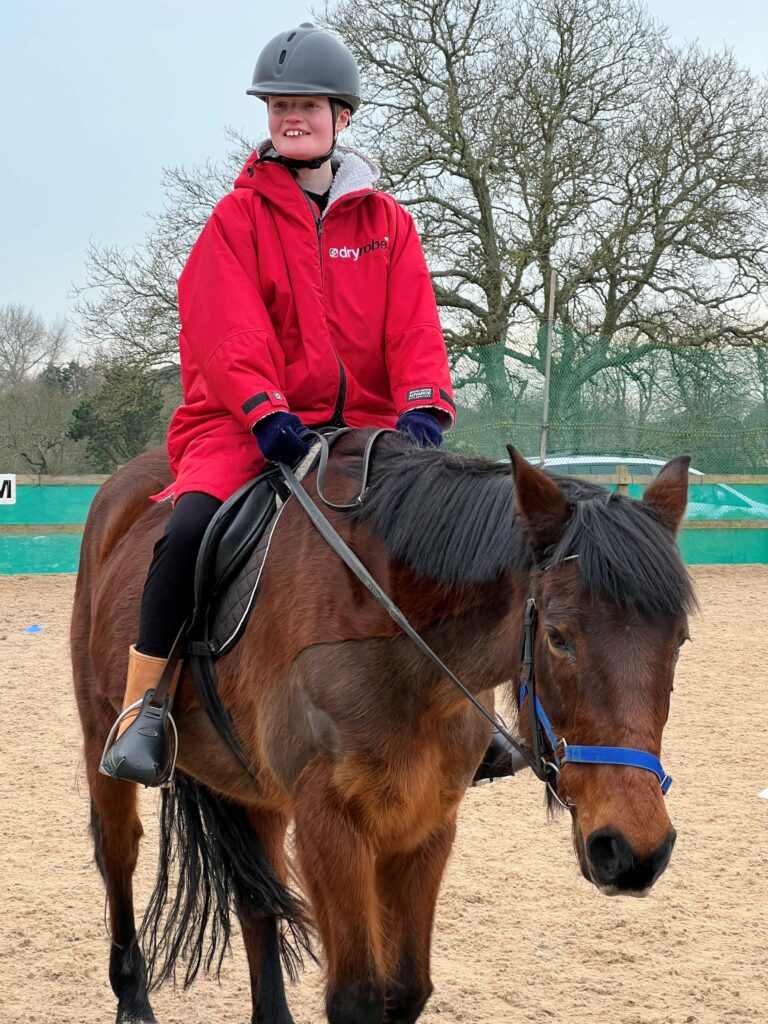 The Move More Cycle Without Limits centre, which opened in October 2020, has been an incredible support for Charlotte as it has helped her improve her fitness, movement and co-ordination which supports her in other areas of life. The red electric cycle is her favourite as she loves "riding fast down the hill!". Charlotte is able to ride a normal bike but often falls off, so having the option of tricycles and electric cycles in a safe environment means she can ride for longer without getting so tired. She usually uses the centre twice a week and says "it's great fun!". Sometimes she cycles with her mum and other times she goes with a group – the Short Breaks organisation run by Jersey Youth Service. Charlotte says that instructors Hector, Claudia and Danny at the Cycle Without Limits centre at Les Quennevais "are brilliant! They're caring and compassionate. And the volunteers are amazing too!".
Charlotte was in mainstream education until two years ago when she moved to Mont à l'Abbé school which has the facilities to offer her a range of learning experiences without the stress of GCSE exams. Through her new school, she is able to swim twice a week and do PE inclusion sessions at Haute Vallée school. She also gets the chance to access the facilities at Springfield and will be trying football in PE sessions next term.
Out of school Charlotte enjoys an active life, walking her dog, Basil, with her mum and going paddle boarding as a family. Even Basil enjoys sitting on the paddle board and riding the waves! Being outdoors is the thing that fills Charlotte with joy. Even though she tries hard at school, physical activity and moving her body in nature is what really lights her up. When she was younger she really enjoyed dance and parkour, and also loves surfing with Healing Waves.
Remembering how she felt before she first tried the cycles at the Cycle Without Limits centre, Charlotte says, "I was a bit nervous, but as soon as I got used to it I started riding fast and loved it. I have made lots of friends and it's really good fun."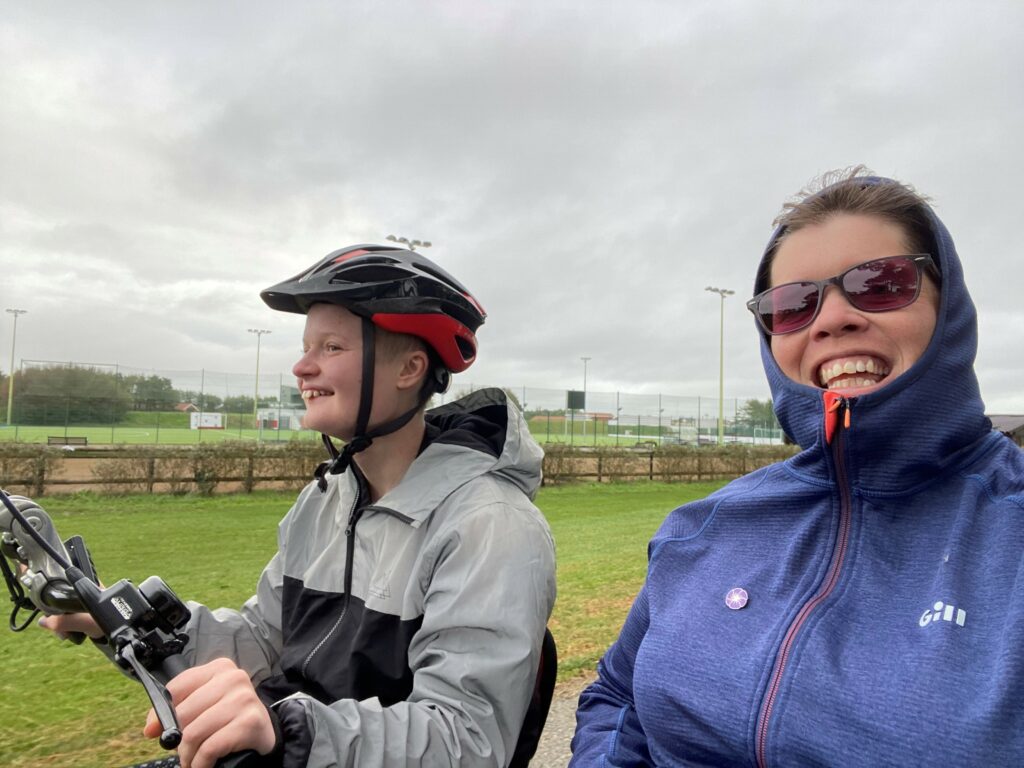 We asked Charlotte's mum, Sarah, what other facilities they'd love to see in Jersey for children and adults with similar disabilities, learning difficulties or health challenges. Sarah said, "a cycle centre (like CWL) and track in the east of the island would be great. We love to come out to Les Quennevais for Charlotte (and myself) because it does us so much good. But it takes a while to get there! A track in the east would make life much easier. Charlotte would love to try trampolining too but currently there isn't anywhere that caters for her special needs. Also, there isn't really much to do in the winter, so an indoor facility would be amazing!"
As a wonderful young ambassador for sport and physical activity, Charlotte added her words of wisdom for young people and adults who would like to try something new or to do more physical activity but feel scared, anxious or unsure where to try first. She said, "Just try something new. Don't let any disability hold you back. Go for it, you'll have so much fun!"
GET MOVING!
If you've been inspired by Charlotte's story, here are some useful links to help get you moving:
Riding For The Disabled Association Jersey
Short Breaks by Jersey Youth Service