Two years ago in the autumn of 2020, after the first wave of the Covid-19 pandemic, islander Idalina Andrade decided to start volunteering with the Move More Jersey walking programme on her day off work to boost her physical well-being. She quickly realised how good it made her feel to walk in a group: "you chat and have a laugh and share stories about your lives, and get fitter too!"
Before volunteering with Move More Jersey, Idalina spent a lot of time putting off exercising as she believed she didn't have time to fit it in. "A lot of us have busy lives with work, multiple jobs and kids, but I've realised now how important it is to get outside and move your body. Even if you move for just 10 or 15 minutes, it will make you feel better."
After a few months of volunteering on the Move More Walks Level 1 programme, Idalina went along to the Cycle Without Limits centre to try out the adapted bikes. "I've never been good at cycling, I don't have great balance, so I tried a tricycle and it was really good fun!"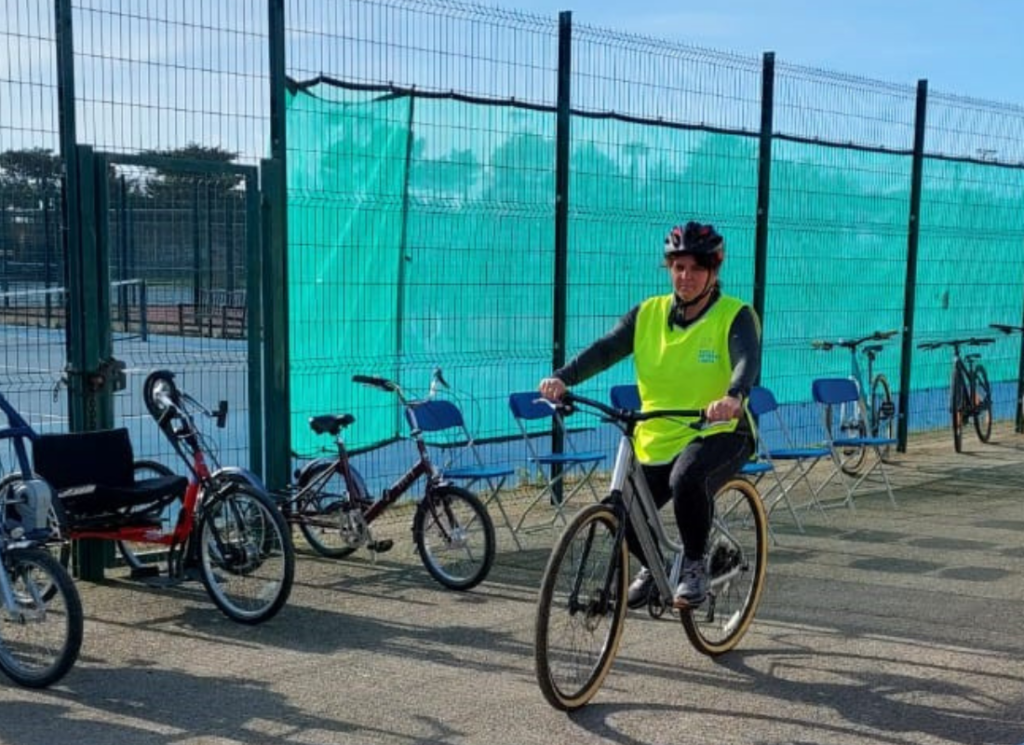 Idalina's daughter, Claudia Andrade, works for Jersey Sport as the Move More Community Engagement and Inclusion Officer and suggested that her mum volunteers at the Cycle Without Limits centre as well as the walks, when her schedule allowed. Idalina jumped at the chance to support others whilst also spending time with her daughter and improving her fitness. "When people come to use the adapted cycles they are just so happy! They smile so much. It's a lovely feeling to be able to help people to enjoy life more. Plus, volunteering is not only helping me to move more, but it's a great way to give back, support others and feel part of a community."
As well as improvements to her physical health, volunteering has brought Idalina so much joy: "I love being with people, being outside and being active. I'm much happier and it also motivated me to start walking by myself in the evenings after work. I try to walk for an hour, but even 30 minutes is great if I don't have much time. I love to walk along the front by the sea from Bel Royal to the harbour and back."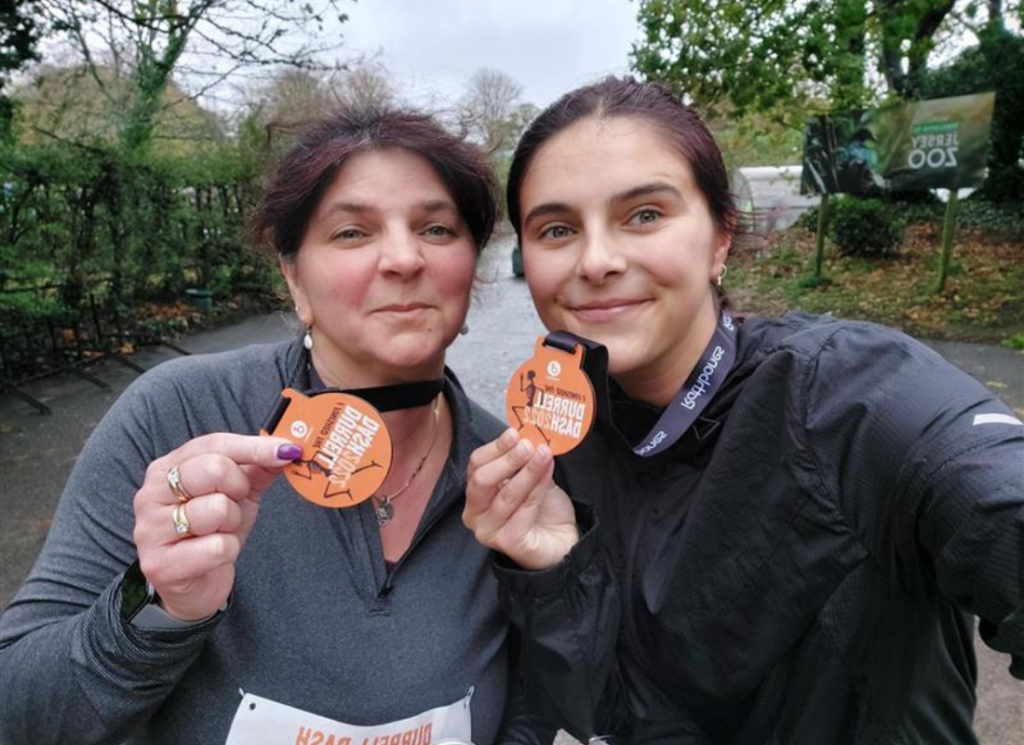 In addition to daily walks and volunteering, Idalina began Spinning® classes at Les Quennevais sports centre with her daughter and started running again and recently completed the Durrell 5km Family Fun Run.
Like many of us, Idalina was a sporty child and teenager, playing volleyball and taking part in athletics in Madeira, but gave that up when 'adult life', marriage and children took over.
About five years ago, Idalina completed the Island Walk (a 48 mile round the island walk that takes place around June each year) and says, "It was hard, but I finished! That happy, high feeling you get after completing a challenge is the same feeling you get after regular exercise. Especially when you do it even when you don't think you have time! It's a great feeling!"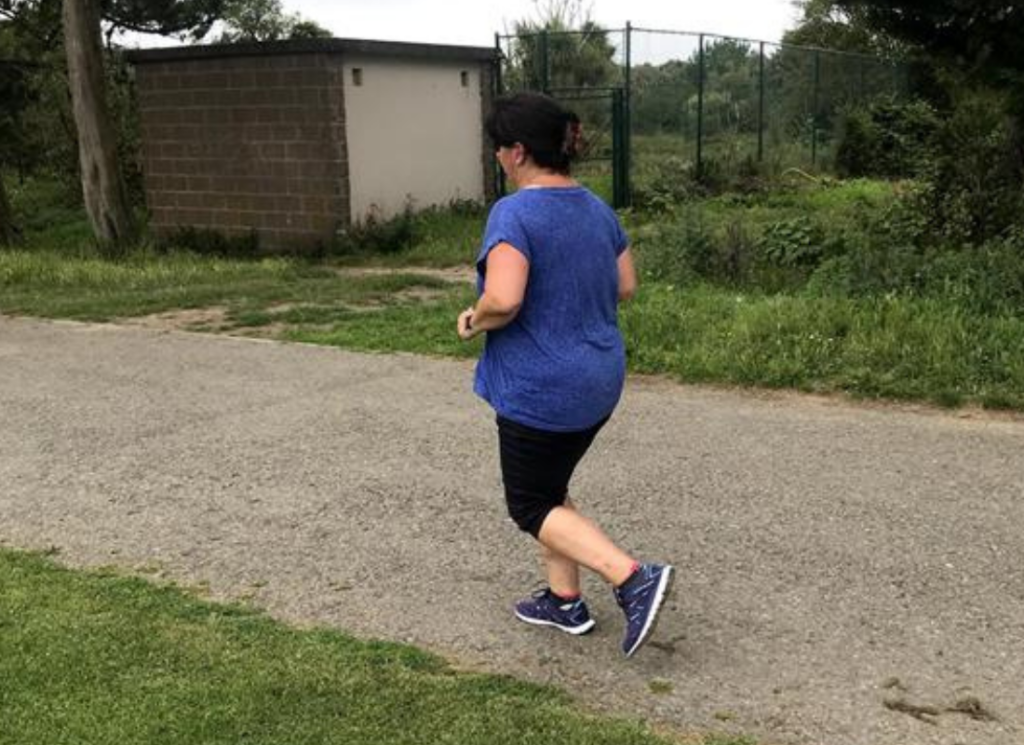 The most difficult part about any physical activity is taking that first step and signing up, leaving your house and actually showing up! Many of us have fears and worries about joining a new group, particularly if we haven't exercised for a long time, are overweight or if we speak a different language or have other personal reasons for feeling apprehensive. Idalina felt this way too and says, "Before you join a class you might be worried about what others will think of you. You might feel embarrassed about your weight. But when you're with other people you forget about all the things in your head!"
We at Move More Jersey are very grateful to Idalina and all of our other volunteers who give up their time so generously to support islanders to improve their physical and mental well-being. If you'd like to become a volunteer – even for just a few hours a month – we'd love to welcome you to our volunteer team! You can find out more by clicking below: 
Move More Volunteer Opportunities
If you're inspired by Idalina's story and would love to try a new sport or physical activity, we've put some handy links below.
Move More RunTogether Couch to 5K