FIND YOUR POWER! 29 May – 5 June 2021
As a bright new chapter begins and we eagerly look forward to life after lockdown, we're uniting with the Superhero Series and Marvel to help you spring back into action with this one-off super spring challenge.  We're calling on local Superheroes to take part in the Find Your Power Challenge!
And thanks to our partnership with the Government of Jersey, in support of Jersey's Disability Strategy, islanders can enter the challenge and receive their Super Race Pack, free of charge.
We'd love this week-long challenge to encourage our super community to try something new, go a little further than you've ever gone before, or simply unite with family and friends to share a super passion. So, whether it's your first ever cycle or perfecting those super sensory skills, what better time to dig deep and Find Your Power?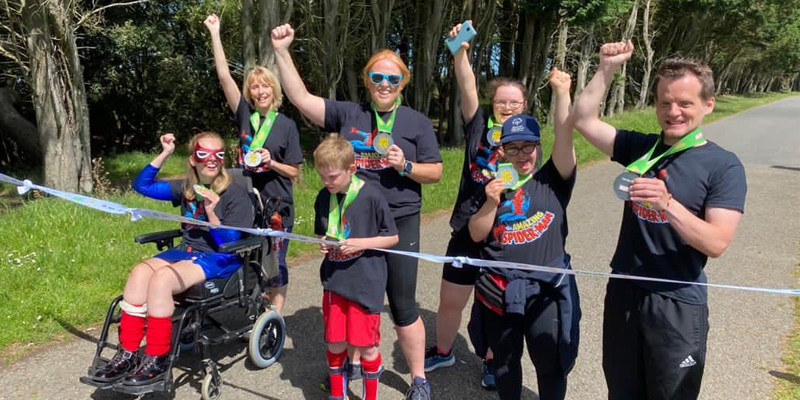 MOVE MORE ABILITY – WHAT'S ON
Superheroes! We've created a special timetable of Move More Ability sessions to help you clock-up your mileage during the Find Your Power challenge week, from 29 May – 5 June 2021.
Our cycle team (pictured below) are waiting to meet you at our Cycle Without Limits centre and help you on your mission!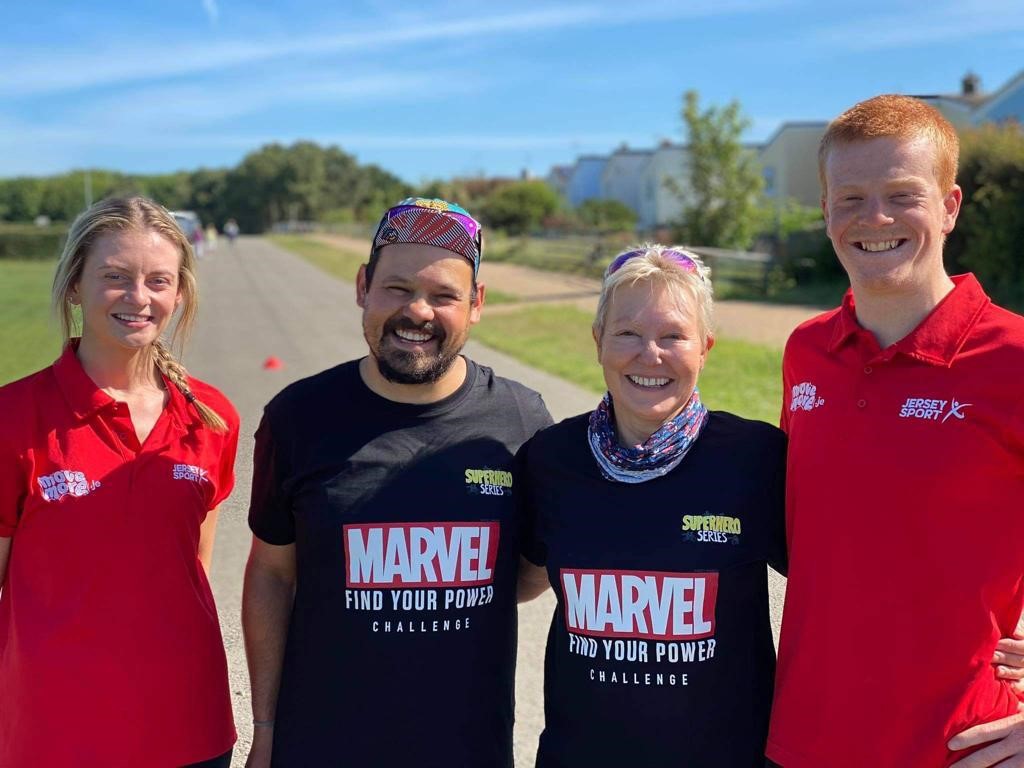 WHO CAN ENTER
You can fly solo, or unite with friends and family in a team of up to 5 people, to complete your Find Your Power Challenge. All we ask is that each solo participant or at least one team member considers themselves to have a disability (of any kind).
Why not put a team together form your school, work or sports club?
YOUR MISSION

For this one-off spring challenge, everyone will be entered into one of five SUPER teams – each with its own Marvel theme and led by a Celebrity Team Captain – to (virtually) race from Marvel's London HQ to the Avenger's Tower in New York and back! That's 10,000km per team!! But don't be daunted, you'll be remotely uniting with lots of other islanders and hundreds of fellow teammates to achieve your super mission and you can watch your team's progress on our Super World Map! Once you've signed up, we'll email you details on next steps in your booking confirmation.
YOUR SUPER DISTANCE:
You're free to set your own super goal from 100m to 100km or more!
WHEN:
You can choose to do your challenge on one day, over a few days, or use the whole week, from 29 May to 5 June 2021.
WHERE:
At home or outdoors, around your neighbourhood, in parks, on beaches around the globe!
HOW:
Choose whatever mode inspires you to find your power! You can run, walk, wheel, cycle, swim, skate, row… or use a combination of all of that!  All 'gadgets and gismos' are welcome, from souped-up wheelchairs and adaptive bikes, to SUPs, surf boards, kayaks and rollerblades, to achieve your mission.
You can also use your Super Senses and choose from a range of sensory challenges – such as popping bubbles and fun food tasting tests, or you can invent your own challenge. Each sensory achievement is simply converted into kilometres towards your mission.
During the challenge week, we will provide a programme of accessible events for islanders to take part in including walks, cycling at our Cycle Without Limits centre and multisport activity sessions. Please get in touch if you're a group organiser and wish to partner with us, to provide opportunities for islanders to try activities they may not otherwise have access to.
YOUR DRESS CODE
Find Your Power and put your best Superhero costume on! Here's some super costume ideas to help you look and feel the part for your challenge!

YOUR SUPER RACE PACK
Once you're signed-up, each participant will receive a Super Race Pack, including a Marvel 'Find Your Power' medal, T-shirt and finish line tape to celebrate that all-important finishing moment!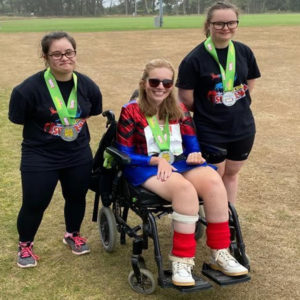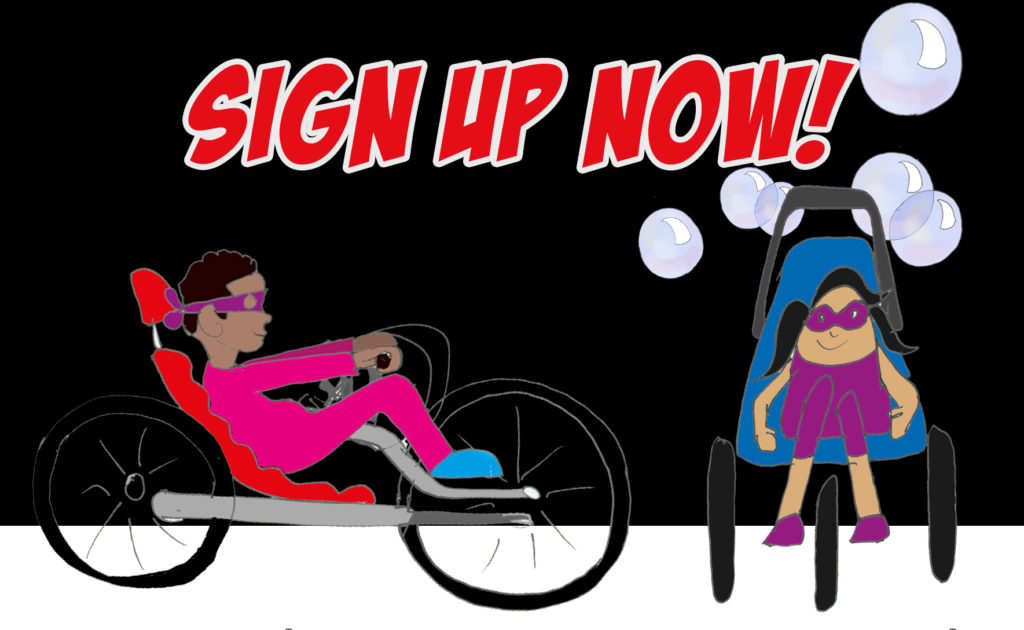 READY TO FIND YOUR POWER? SIGN UP!
Don't delay, sign up today! We've got 500 free spaces on offer to islanders who wish to take part in the Find Your Power Challenge, from the 3,000 places available throughout the UK. You can enter free of charge by contacting Cirsty de Gruchy, Head of Move More Jersey, with the following information to sign you up:
Name
Age
Email address
T-shirt size (S/M/L/XL)
Whether you consider yourself to have a disability (Yes/No)
We hope you enjoy finding your power! Please don't forget to share your Superhero photos with us on social media, using #MoveMoreJersey and #FindYourPower